Don't take our word for it. See what customers are saying.
Donna Quanrud
eXp Realty in Minnesota, White Bear Lake, MN
---
"I love the ease of creating postcards with Corefact. It is great to have calls to action that are trackable. I can directly link sales to a Corefact mailing.... It's better than regular postcards because you can see when they answer your call to action and can capture their information."
Chelsea Peitz
FNTG Management Team, Phoenix, AZ
---
"Corefact has been in invaluable vendor partner as we are always looking for tools and technology that helps save our partners time and money.... Never before have we seen the responses from our partners as they rave about their trackable results with Corefact. It's easy to use and their customer service team is bar none. If you haven't already, build this one tool into your success plan!"
Tina Kessler
CB Mountain West Real Estate, Inc., Salem, OR
---
"Our company has a brokerage account and the agents love this program. It's fast, easy and very flexible. There are many postcard designs that... are simple to customize, and options for radius mailings or easily loading our own mailing lists. We've created custom cards just for our company and Corefact's customer service is incredible. They even worked with us to setup a broker credit so the agents get a monthly credit towards their postcards paid by the brokerage. We appreciate Corefact's willingness to meet our company's needs and we are more than pleased with the results."
Greta Kroneberger
Keller Williams Flagship of MD, Millersville, MD
---
"Our real estate team LOVES Corefact! We've been using their product for a few years now, mainly for Just Listed / Just Sold postcards. Compared... to other "similar" companies, Corefact just blows them away because of the personalized maps and free home estimate tools! We follow up with phone calls to our mailing list and have received nothing but compliments on our professional image. Corefact definitely helps make that easy! :) Thank you!!!"
Sue Sorbets
Windermere C and H Prop, Kailua-Kona, Hi
---
"I started with a mailing of 267, just to test the water. I had 12 contact Corefact as soon as they got the card. I live in Hawaii and most of our real... estate is of a rural sort. So this response is very positive. I also got a listing presentation and a listing form only this first mailing. Way to go Corefact for giving us such a responsive product and so many choices!"
Michael Copeland
Keller Williams Seattle Metro West, Seattle, WA
---
"I am happy that I was told about Corefact before I spent my time and money on another product. I am able to create mailings that give my recipients... something of value, and not just another piece of 'junk mail'. As a Realtor, Corefact is a great asset to my business and I would recommend them to anyone looking to send mailings that deliver positive results."
Stephan Marshall
Compass - The Watson~Marshall Group, Burlingame, CA
---
"I have been using Corefact to mail to three different farms for over years. I have never missed a month and the consistent postcards have resulted... in my number of transactions doubling each of the last years. The monthly mailings along with Just Listed and Just Sold cards, and neighborhood websites have enabled me to create a database of several hundred home owners. Corefact is a no brainer when it comes to planning your marketing budget."
Erin Tompkins
American River Canyon Realty,
South Lake Tahoe, CA
---
"Staying in front of homeowners and writing personal notes to each address that logs into Corefact has helped me get listings. People stop... me in the grocery store to tell me they got my flyer and tell me how pretty it was. For sure use Corefact, stay consistent and trust the process!"
Comments on Facebook
Cathy Hotchkiss
Walt Danley Christie's International Real Estate, Scottsdale, AZ
---
"Corefact has a very easy system with templates, you change / add text, upload photos, and choose the number of homes around a certain address..., then they print and mail for you... easy and not very expensive."
Comments on Facebook
Nick Baldwin
Keller Williams NJ Metro Group, Montclair, NJ
---
"I'm always looking for eye-catching, inexpensive 'Just Sold' cards that stand out and Corefact has been my go-to lately. The reason I love this card... is because it shows proof of production and also piques curiosity and asks them to find out what THEIR home could sell for. The CTA is extremely clear. Don't waste a perfectly good postcard. Give the homewoner a reason to NOT throw it away."
Comments on Facebook
Brett Felz
Sellstate Peak Realty, Longmont, CO
---
"Corefact is one of the better one's out there because of the personalized code given to every address. At least it makes the card more... track-able as you are able to see who has logged in with the code."
Comments on Facebook
Kim Powell
The Studio Coldwell Banker, Concord, CA
---
"I have so much Corefact love! We've worked with them for years and I can't say enough about their outstanding product and their stellar team... that stands behind it. From their developers, sales team to their customer support, managers and more, Corefact is a wonderful company to do business with. They are always very prompt with their response and 100% complete customer satisfaction is always their goal. Great job, Team Corefact!"
Bobby Tyler
Re/Max Destination, Fort Myers, FL
---
"Good program if you are consistent. One of the few mailing campaigns that delivers and gets a response. This also allows you to track and trend your... mailing campaign. Mailing campaigns were worthless to me prior to Corefact because there was no way to identify interest if they didn't call you."
Krista Mashore
Homes By Krista, Antioch, CA
---
"Corefact: an amazing company. They have been and continue to help my company grow. My brand recognition and gross commissions doubled.... Highly recommend. I really believe in them."
Comments on Facebook
Josh Barnett
Century 21 Judge Fite Company, McKinney, TX
---
"After 11 months of monthly mailers, door knocking, and door hangers I got a call for a listing appointmet. She appreciated the monthly 'tips' and information... cards I sent. She also told that I was consistent with my mailers and she wanted to have me sell her home. Persistence pays off."
Comments on Facebook
Irene Borz
1 Team Realtors, San Jose,CA
---
"I am a happy Corefact customer for many years. For me, Corefact is the best source for outstanding design and great printing. They provide... professional and friendly customer support and respond in minutes to all your inquiries. To be honest, I never before had such QUALITY marketing materials. Simply they have the best designers I ever met and not only: very professional responsible, creative, friendly and sensitive to your needs. Thank you Corefact! Can't wait to receive more compliments from my happy clients and new customers regarding my flyers and business cards created by you."
Reviewed on Google
Sean Poudrier
Coldwell Banker Northern California, Aptos, CA
---
"If I could give 10 stars I would. Corefact recently got into the production of Real Estate signs and I had wonderful experience ordering my signs.... I am incredibly particular when it comes to design work and I was VERY impressed with how the entire process was handled. The timeline from start to finish was impressive. In less than week I had yard signs, open house signs, and 40+ riders designed, printed, and shipped to my office. Great work Corefact!"
Reviewed on Google
Liz Johnson
Liz Keeps It Real ~ Estate, Bonney Lake, WA
---
"I love Corefact! I've listed and sold a few homes from it and made face to face contact with many future sellers in my farm because of Corefact.... Listings are coming from my Corefact monthly mailer and I'm dominating my area."
Comments on Facebook
Jeff Jones
Simply Vegas, Henderson, NV
---
"Marketing consultant goes the extra mile to help educate and empower Corefact clients. They have been very responsive even calling me after hours... to go over inner workings of the Corefact lead capture system and mailing list properties. I've had real estate coaches that were less helpful and concerned about my results. The Corefact mailers look great and I am looking forward to a long term and prospers partnership."
Reviewed on Google
Katy Lonowski
RE/MAX of Orange Beach, Orange Beach, AL
---
"I just received a copy of my first postcard with the Elite system and I am so happy with the quality, crispness, and overall presentation of it. I've... already received positive feedback on it from a client/recipient. I am so pleased with the result! Here's to a great year of beautiful postcards!"
Recommends Corefact on Facebook
Jennifer Hughes
Coldwell Banker DuFour Realty, Chico, CA
---
"I just wanted to drop a quick note to you to tell you how much I appreciate your product and staff. I am SO HAPPY I found you! I was pressed to place... an order this morning and your staff was so helpful. You deliver a great looking professional product and a fair price and it's easy for a busy agent like me to create on your website."
Feedback by Email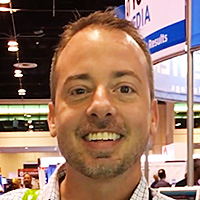 Michael Chiorando
One Oak Realty Corp, Orlando, FL
---
"The leads are coming in from the first cards."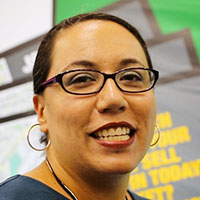 Sabrina Caton
Berkshire Hathaway, Redwood City, CA
---
"Easy to use, simple to send...professional."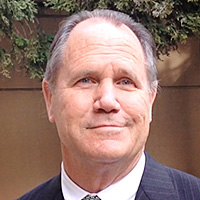 Mike Walters
Realty World Advantage, Hollister, CA
---
"It's the best response I've been getting lately."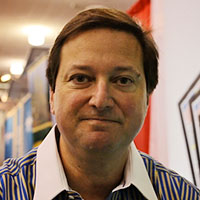 Steven Minchen
Pacific Union, Danville, CA
---
"They always turn into leads I can follow up with."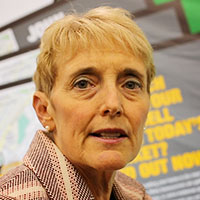 Susan Golden
Sereno Group, Willow Glen, CA
---
"It's quick and easy and I use them all the time."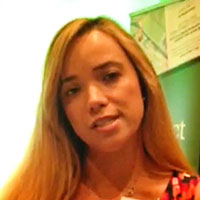 Tahitiana Chaffin
Keller Williams Advantage, Orlando, FL
---
"I really love it because I've had such great success."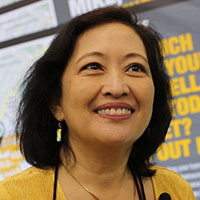 Angelina Encarnacion
Realty ONE Group, San Mateo, CA
---
"Corefact has really good tools. I would recommend them anytime."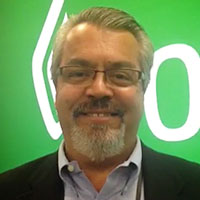 Rob Arrietta
RE/Max Partners, Corona, CA
---
"It's easy to use, technically savvy and gets me results."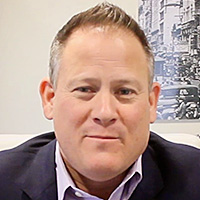 Brad Pearson
Coldwell Banker, Orange County, CA
---
"Gives you another angle of entry into a neighborhood."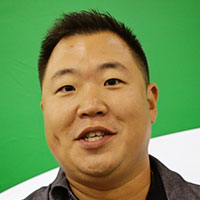 Justin Paek
Empire Realty Group, San Ramon, CA
---
"Corefact is super easy to use and I highly recommend it."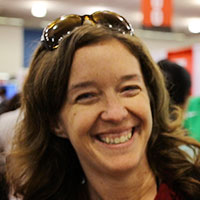 Stefani Rutledge
RE/MAX Gold, Napa, CA
---
"Postcard are quick to make and leads are generated from it."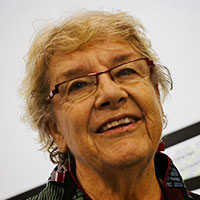 Judi Seip
Coldwell Banker, Cupertino, CA
---
"You guys are just awesome, Chio and Catherine are stellar."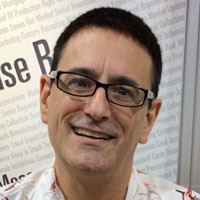 Manny De Silvia
Century 21 Now Realty, Corona, CA
---
"Been using for 6 months and within 2 months, I got 2 listings."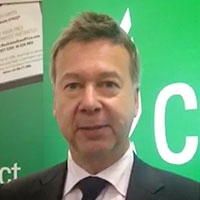 Michael Verdone
Economic Concepts, Redwood City, CA
---
"We got nearly 30 responses in the first week we sent out our postcards."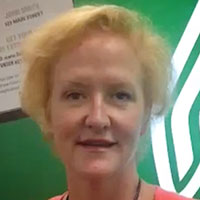 Robyn Burdett
RE/MAX Allegiance, Fairfax, VA
---
"I get great response rates on all the mailings I sent out."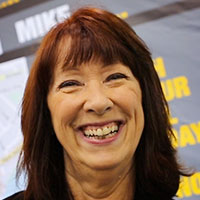 Mindy Pingilly
Access Real Estate, San Carlos, CA
---
"It's so easy a 5 year old can do it, and it's good marketing."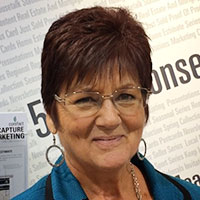 Ruth Salley
Prudential Realty, Moreno Valley, CA
---
"I ended up getting one seller calling me back from your postcard."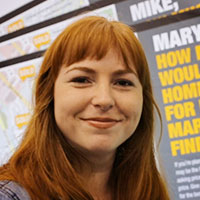 Shawna Brazzell
RE/MAX Accord, Lafayette, CA
---
"I have interacted with a lot of people in my farm because of Corefact."
Max Reinhardt
Berkshire Hathaway HomeServices Drysdale, Redwood City, CA
---
"I was extremely pleased to have found Corefact and began working with them. My father owns multiple printing shops in the Bay Area, so I... am pretty familiar with the industry. Their tools are designed to easily market a listing or yourself/services without hassle and spending too much time on the design. The customer service is mainly what stood out to me. Super resposive staff, helpful and stood out in their stellar customer service. If you want to have quality real estate materials from a printing company that is focused on serving the needs of the real estate community and a great experience, use Corefact!"
Reviewed on Google